The buildings are from 1875, you can see the date that is carved in the old stables exterior wall. There are buildings like Warehouse from the 18th century with a Farm Shop, Wagon museum, Potato cellar, Stable, Sheephouse, Barn etc.
There are approximately 500 sheeps in the grazing period. Our sheeps are of the breed Gotland sheep who enjoy the fields well and help us keep open landscapes. They produce good lamb meat, fine skins and good wool. The lambing is done outdoors in April-May. We also participate in a breeding program that helps us get a nice strain of animals.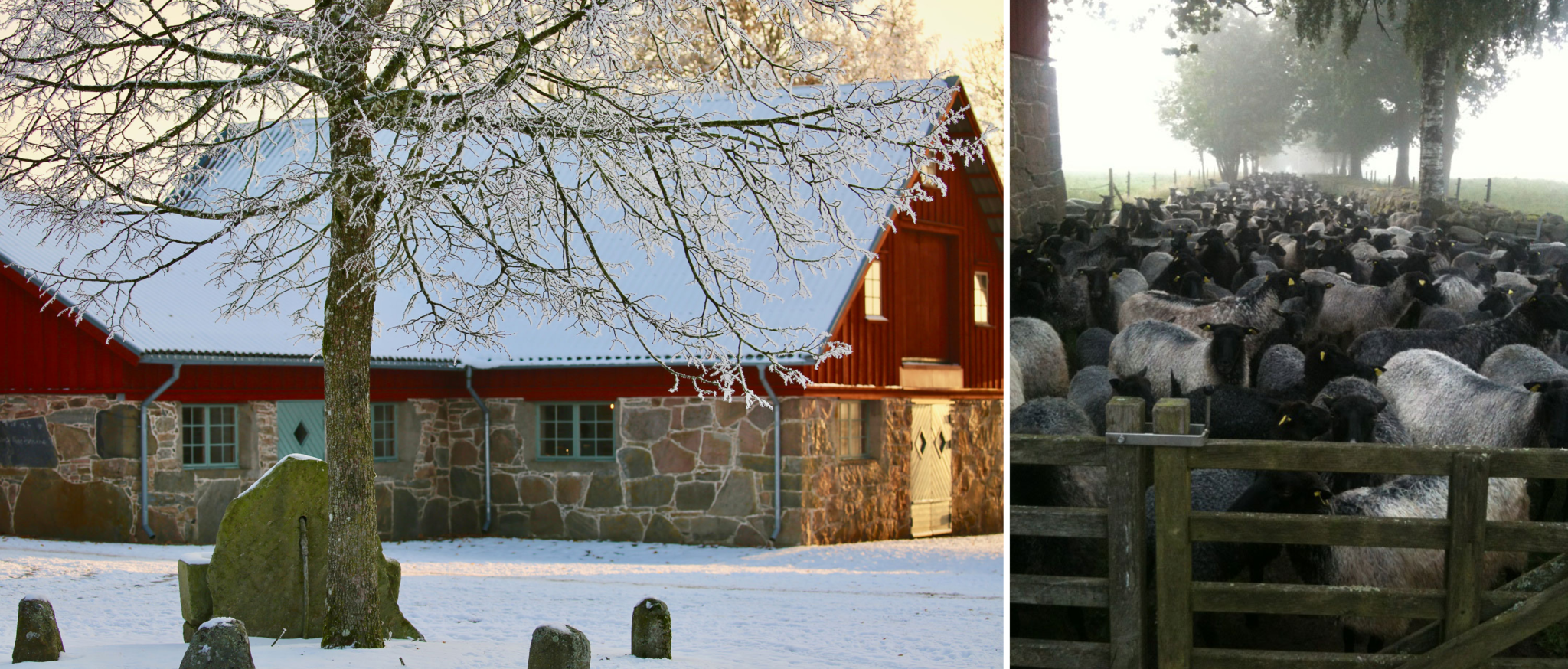 OLD SWEDISH ENDANGERED BREEDS
On the Estate there are Fjällnära Cows, Göinge Goats, Old swedish dwarf hens and North Swedish and Ardenner Horses. They are all endangered Swedish farm animals that we share and preserve in different gene banks. The endangered old swedish breeds are smaller and do not produce as much meat or milk as today's refined breeds. Therefore, for economic reasons, they have more or less disappeared from commercial food production. If the original breeds disappear, we lose the genetic variation and a bit of cultural history. Old breeds have a high genetic value because they adapt to the environment they live in and are often resistant to the region's parasites and diseases.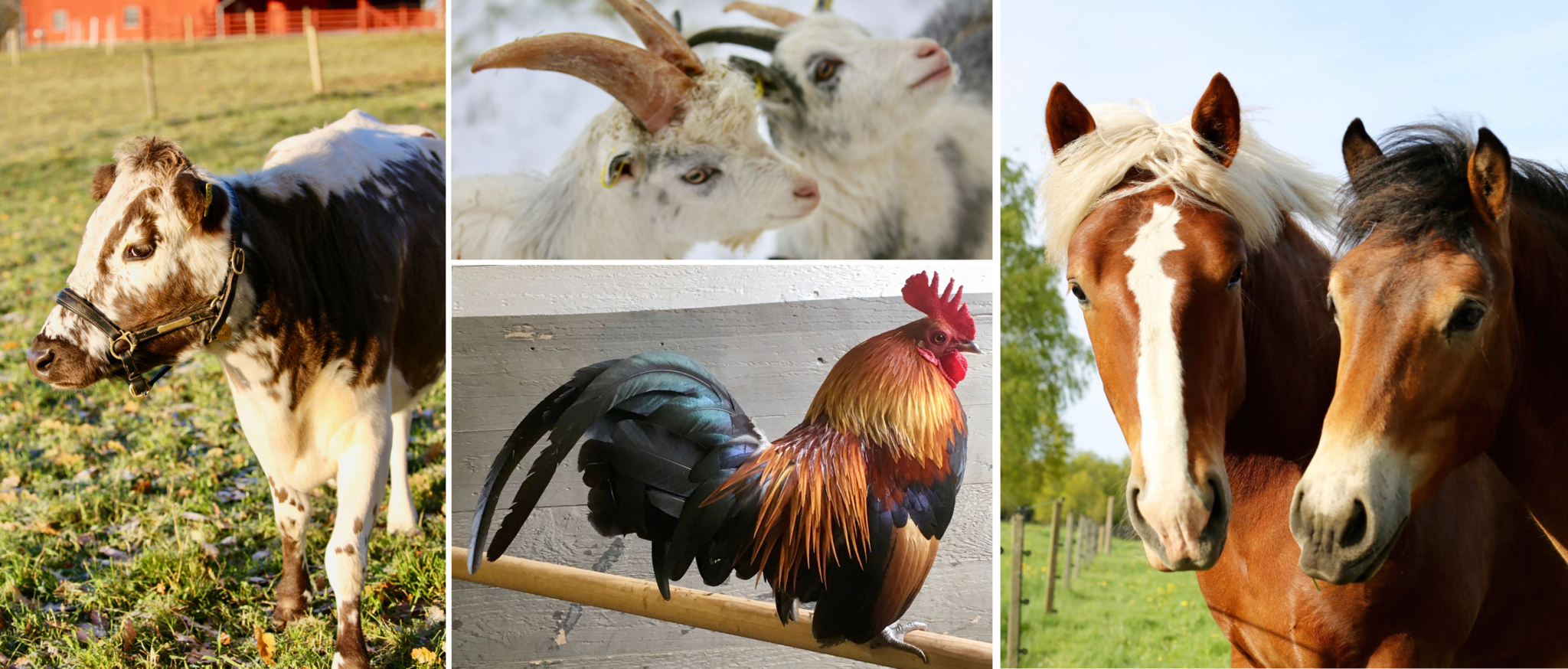 ARDENNER HORSES
Our Ardenner horses at Toarp Säteri are used in forests and fields. Our ORGANIC thinking is also visible here. More environmentally friendly than a workhorse who leaves minimal damage to the fields, which requires hay and oats instead of gasoline and oil and releases the right kind of exhaust gas, we can not imagine. Forest work is a winter break, so during the rest of the year, summer and autumn, horses will help in farming such as the potato field or just drive around with horse and cart in different contexts.